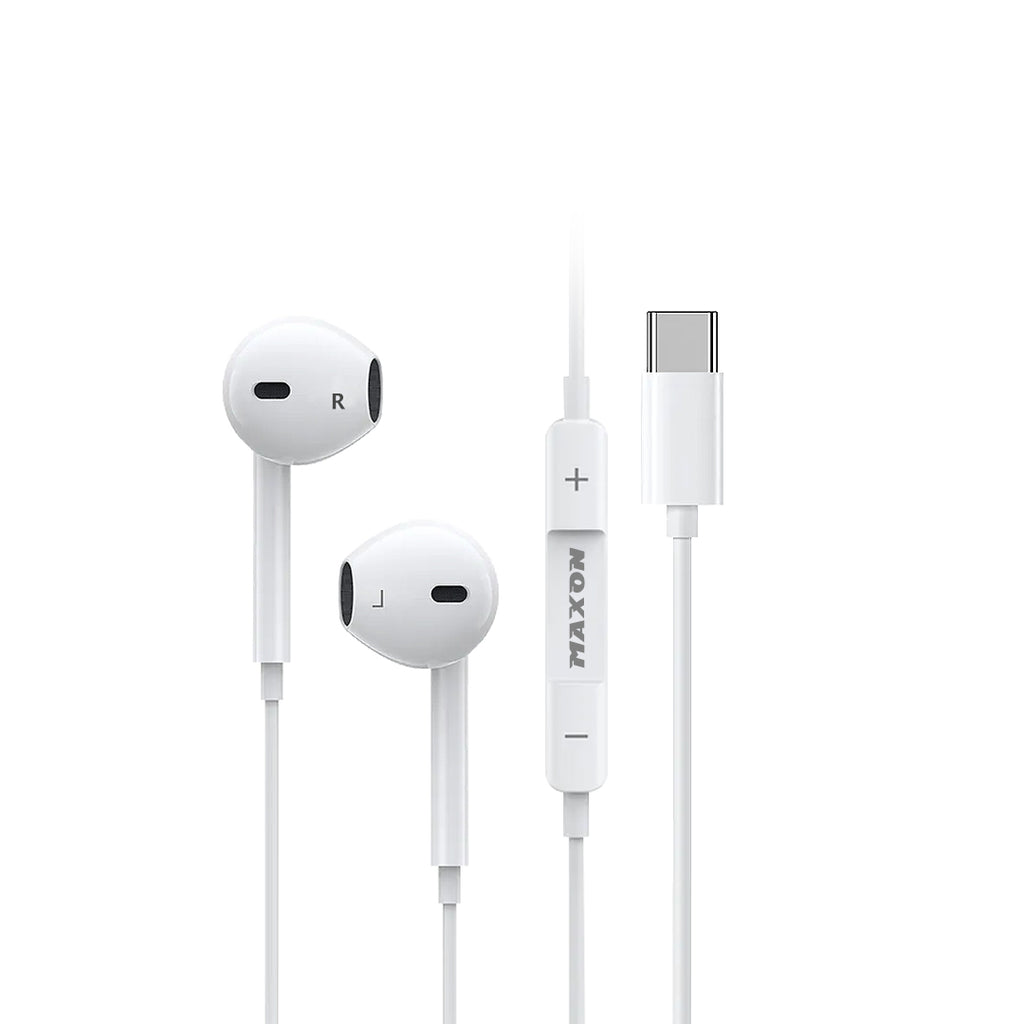 MAXON C-10 TYPE C HANDFREE
The MAXON C-10 Earphone is a Type-C earphone that provides hands-free convenience for listening to audio and making phone calls on devices that have a Type-C port. Here are some specifications of the MAXON C-10 Earphone:
Connector Type: Type-C
Frequency Response: 20Hz-20kHz
Sensitivity: 100dB+/-3dB
Impedance: 32 ohms+/-15%
Cable Length: 1.2 meters
Microphone: Built-in with call answer/end button
Compatibility: Devices with Type-C port
The earphone comes in a sleek and modern design with a black finish. The earbuds are made of soft silicone material for comfortable wear, and the earphone comes with three sizes of ear tips to ensure a secure and comfortable fit for most users. The MAXON C-10 Earphone is a great choice for those who are looking for a reliable and affordable Type-C earphone with hands-free functionality.